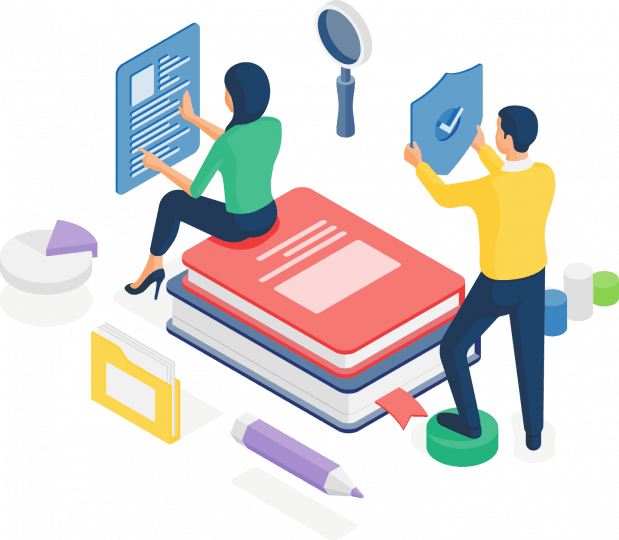 I recently had a question from one of my clients, a traditional style business, who have renewed their SEO discussions.
They asked for my input, specifically on SEO, as the HQ needed some information if possible. Precisely, the question asked?
What do you believe to be the key areas for optimum SEO? e.g. meta tags, speed etc.
First, I noticed a new link in their email regarding a sponsored event to raise money for MS Society, so I went ahead to contribute to the cause.
Now half an hour later I'm ready to address this question in the best possible way I can. So here we go.
The Most Important Takeaway? Achieving Optimum SEO, if there is such a thing, means addressing, holistically integrating SEO strategy, and treating SEO as highly entangled with many other aspects of your business and marketing practices.
#1. Meta Tags.
I don't believe the two primary meta tags people (used to) think of when it comes to SEO have anything to do with SEO anymore.
Perhaps back in the mid to late 1990s or early 2000s, when Yahoo! was one of the world's most visited sites, meta tags made a difference – but not anymore.
Meta tags are a HTML tag that go into the <head> tag of an HTML document. The two meta tags I am talking about here are the 'description' and 'keywords' tags.
<meta name="description" content="I am the Description of the page">
<meta name="keywords" content="put, your, keywords, here">

Source: Dilbert
You see, before Google, the search engines of the day used these tags to parse pages data more efficiently as per the significant resources needed to accumulate and process the data.
Machines then couldn't feasibly comprehend the data streams to which we are accustomed to today.
Now, these tags are relics when it comes to SEO. In fact, I don't care to complete the 'keywords' tag anymore at all, and I don't have one!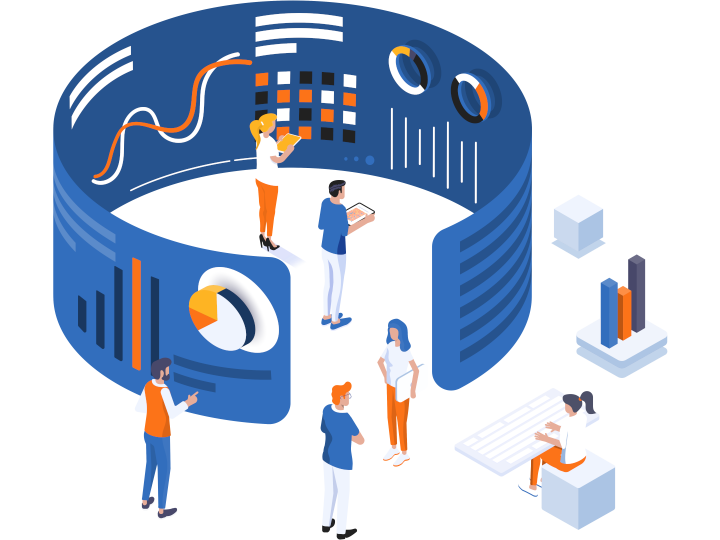 However, although directly unrelated to SEO ranking factors a search engine employs, the meta description tag is still important, but it's no longer SEO.
The meta description tag is still essential because search engines still use them in their search results pages or SERPs.
These description tags are now more related to CTR, Click-Through Rates.
Under your link result, a SERP snippet is where you should be enticing potential visitors to click your link over others.
Things like 'Free delivery' or 'In stock' make a difference. Many of your USPs will impact CTR here by differentiating your brand from the competitors.
#2. Page Speed.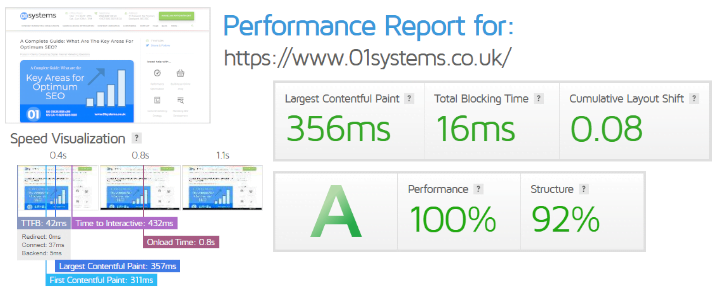 Looking at Conversion Rate Optimisation, CRO, Page Speed and User Experience, UX makes a huge difference.
In fact, along with the branding and design, this is possibly the most significant impacting factor on your customer's experience and conversion rates.
Search engines, like Google, in my opinion, want to give their users the best experience possible.
They are giving users the best experience possible, which means serving the best links and sites available.
So, do you think Google would serve up slower websites over faster ones (if given a fair shake between two websites equal on all other factors)?
If I were building a better search engine, I cannot say that I would, so why should Google?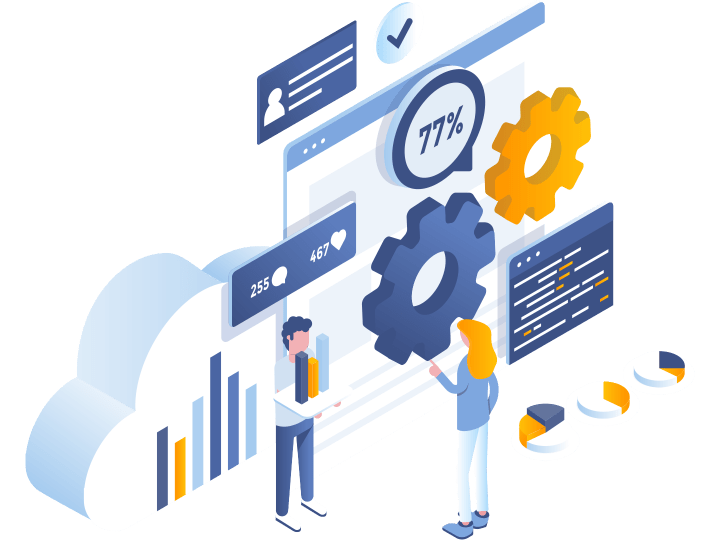 To answer the question then, does page speed affect search engine results? I'd say yes, surely it does, and importantly so much more.
Performance Optimisation is a discipline that breaks down Page Speed into a myriad of metrics, each of which will affect the overall experience and the 'Core Web Vitals'.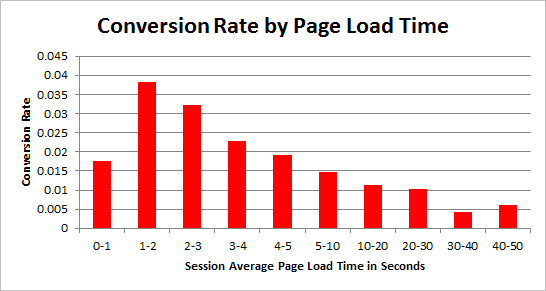 Source: Econsultancy
A study I read some time ago, if I remember correctly, showed a considerable increase in conversion rate, therefore revenue, for every 100ms increment in load time.
Remember, load times and page speed within performance optimisation may include different properties and metrics like TTFB (Time to First Byte), rendering times, transfer rate, compression technologies and end render FPS.
So, what are the key areas for optimum SEO?
Well, we spoke about meta tags and performance optimisation, conversion rates and click-through rates. We didn't mention:
'Title' tags. These are very important to on-page SEO. Your page titles are also displayed on SERPS so in turn relate to CTR too.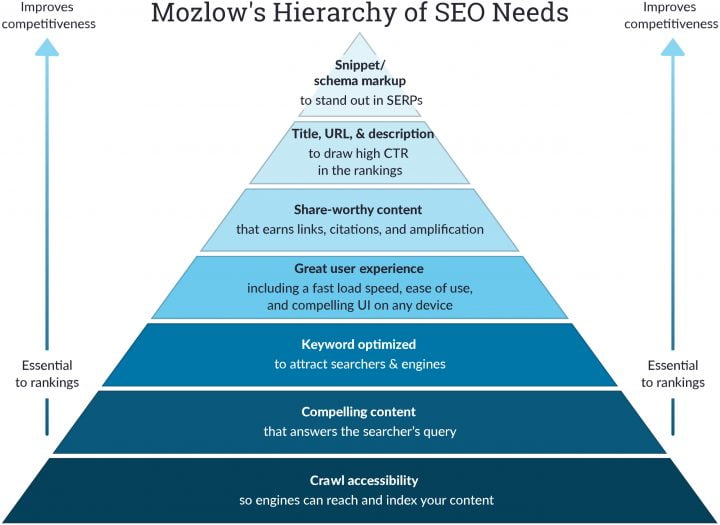 Source: Moz
'Heading' tags. These are your page and paragraph headings and are a hierarchy of H1, 2, 3…
Page text. Yes, that's right, I'm going to mention the actual text on the page. If you want to rank for 'blue widgets' you'd better be talking about 'widgets', 'gadgets', 'gizmos' and specifically blue ones!
'Keyword Research'. Well, technically, I guess keyword research isn't precisely SEO. Keyword research applies to other areas too. But, SEO should start with a heck of a whole lot of it.
Keyword research is the process of researching and gathering keywords related to your business, products or services. The way you go about this impacts the entire process.
If you're starting with a new project, then you had better choose your first niche carefully and pick the right 'long tail' phrase(s) from the get-go.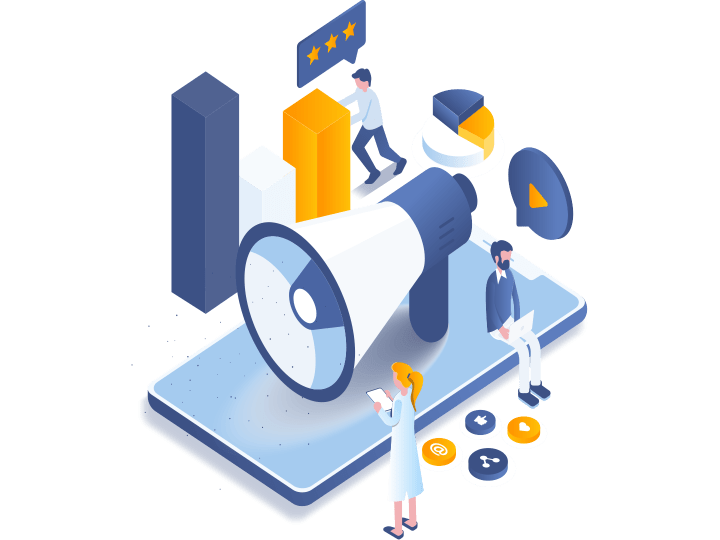 Technical SEO. This ones a little difficult to write about in a short blog post, but let me take a shot.
There are many aspects that a search engine like Google will take into consideration when its algorithm ranks search page results.
At a rough estimate, I would say ~400 metrics that include areas like technology implementation, and this includes things like
Javascript implementations
Schema markup/microformats
Server-side implementations
Cross-platform implementations
HTTP headers/compression/minification
Security standards
Load times, performance, delivery
Ease of crawling, linking, accessibility, broken links
Domain age and rank.
Content Marketing, Page Rank Authority and Signals from Social Media.
Google's Head of Search Quality, Matt Cutts (now Administrator of the United States Digital Service) released a video in 2014 saying that social signals do not affect search rankings.
Source: Neil Patel & Matt Cutts on Google Webmaster Help, now Search Central
However, authoritative links back to your content, be it indirectly provided by publishing and promoting through content marketing or otherwise, will make a difference to the traffic you get and the search results that rank.
Conclusion
What are the key areas for optimum SEO? Simply? It cannot be just about SEO anymore. Maybe in the '90s or early 2000's but not anymore.
The one most important key area for SEO today is that it must be considered part of your entire business and marketing strategy. I see SEO as highly entangled with many other aspects of your business.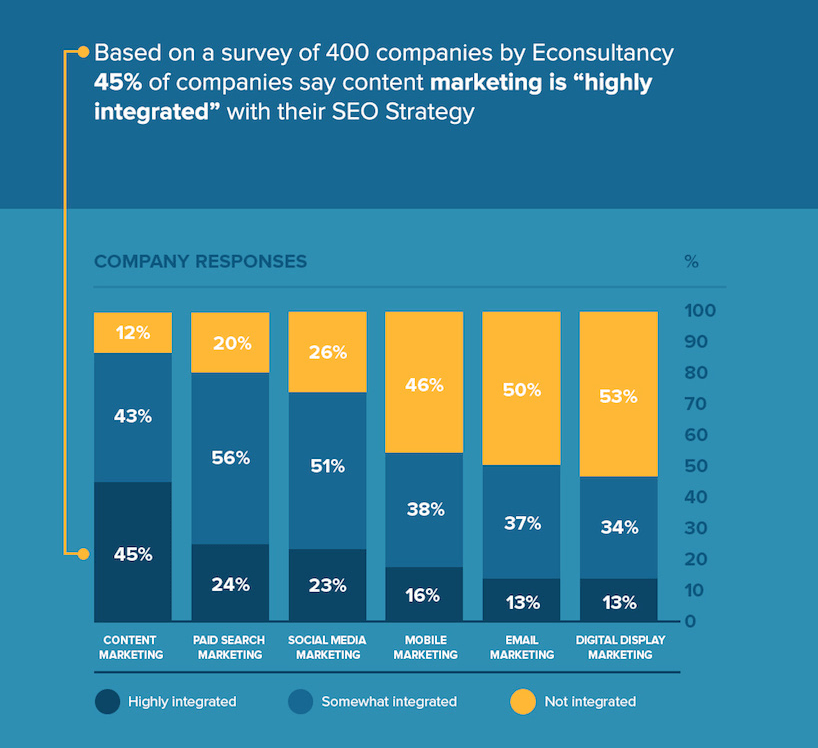 Source: Quicksprout
It is about your business, your people, your message, its processes and its operations serving your clients, customers and audience.
The fact is the more people that communicate your business message, talk about you, your products, services, ethics and vision, whatever and whichever the channel, the more people will recognise your business and your brand.
The more people who recognise your business and your brand, the more recognition your company will receive, the better is your business's potential to grow.
Want to read a more comprehensive guide on digital marketing, consultants and how to hire one? Open our blog post A Complete Guide: How to Hire A Digital Marketing Consultant (and What Do They Do?)
Find out more about your website SEO.
Book your FREE consultation today!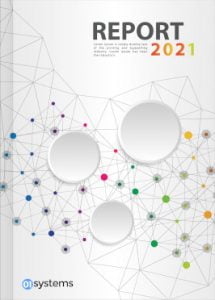 90% of website content gets no traffic from Google. 70% of small businesses do not employ an SEO strategy.
Learn how we can help improve your business online presence through SEO, content and social media.
Digital is No Longer Optional.
If you like the points raised in this article, or found them useful, please share and leave comments. Want to find out more on how Orebix Digital can help you achieve better results? Please get in touch.