Are you looking for help with Digital Strategy?
Looking for a way to
market your business

?
Take
control

of your digital marketing strategy today.

How do I decide which strategies to run with? Digital marketing is a very broad term that encompasses a magnitude of marketing disciplines including, Search Engine Optimisation, Paid Advertising and Content Marketing. Digital marketing strategy discovers, and plans, which of these strategies will work best for you, for your business and get the best return on investment. Let's talk #digital.
What is a Digital Marketing Strategy?
A typical digital marketing strategy may require multiple campaigns and encompass multiple internet marketing disciplines, like, SEO and Paid Advertising. The strategy, say, for instance, to get more sales on your ecommerce platform, may include Conversion Rate Optimisation, Website Performance Optimisation, Search Engine Optimisation and multichannel Paid Advertising campaigns.
How do we assemble a comprehensive digital strategy?
Most businesses today would benefit from a well-planned and well-executed strategic digital marketing approach.
Marketing and public relations evolved since the internet became more prevalent. Our ability to communicate and engage directly with our target audience is now centralised on the Internet and with digital marketing.
PR and marketing overlap across
Social Media
SMS
Email
Websites
Mobile Apps
Advertising
It's a fact that today's technology has now been fully amalgamated into our society.
We are already in the next phase of internet evolution so a business without a Digital Marketing Strategy is already left behind.
Consumers are already online. I'd argue we are online 24/7. Mobile phones have unimaginable power and communications capabilities.
With all this power, diverse and evolving landscape, a digital marketing strategy pulls together your business operations to maximise the benefits of digital marketing opportunities.
Digital marketing permeates our business systems, procedures, lead generation, sales, marketing, advertising, accounting, engagement and customer service. We need a broad-reaching strategy in today's Internet-enabled society.
How do we put a comprehensive digital marketing strategy together?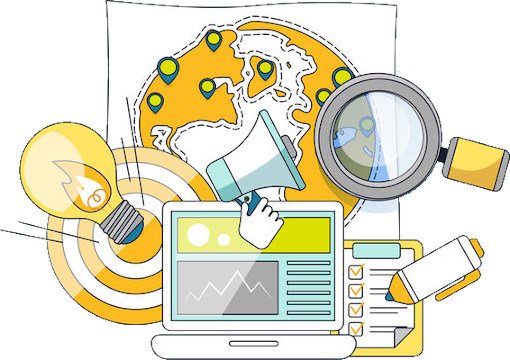 A digital marketing strategy today requires extensive knowledge, research, planning and execution.
Reviewing the huge choice of technologies, systems and content platforms can be daunting and we are here to help.
We will identify areas for improvement, including critical analysis of systems, procedures, advertising and search marketing profiles.
We also help with
Research to identify your target audience and demographic.
Setting goals and planning the journey of your target.
Assist in identifying the problems you are solving, craft your call to action and marketing funnel.
Review your branding and consistently across all platforms and communications.
We are specialists in CRM systems, Social, Email, Advertising, SEO, Content Marketing strategies and Business systems.
We keep working until all your marketing, services and sales strategies are consistently bringing in new leads giving you the best chance of converting to business sales.