Since November of 2007, I have been dedicated to providing businesses with Internet Marketing, Sales and Ecommerce solutions. I have learned a great deal along the way and appreciate the opportunity to share a few of my thoughts with you.
#1
Customer Relationship Management
Implement a decent Customer Relationship Management system. There are many to choose from, including, but not limited to:
Microsoft Dynamics
Salesforce
SugarCRM
Hubspot
A CRM application will help you manage data and automate tasks. This will enable you to:
Track new leads and targets
Easily access customer information
Track touchpoints
Manage Workflows
Automate marketing, sales and support
Analyse data and gain insight
Using these features facilitates communications and streamlines efficient message distribution. Try to invite a response or open dialogue with your contacts and customers.
#2
Deliver a Consistent Message
Synchronisation across all your sales and marketing platforms to deliver a contiguous consistent message. Each platform should reflect and complement each other.
Your ecommerce, blog, email marketing, social media, mobile apps, direct mail, customer services, all other communications and touchpoints should reinforce your brand, your key selling points and marketing materials.
Consitency across your public facing communications will help strengthen your business image by sending a consistent uniform message and offering a better brand experience to your target audience.
#3
Email Marketing, Open, Click and Buy
There are many reasons to email your targets and customers. For Ecommerce strategies, I will talk about Open Click and Buy emails. This should complement other reasons to email your targets and customers. A good CRM system will help you.
Open Click and Buy
These emails are a sort of 'mini Ecommerce' offering in an email, or, more frequently nowadays, a personalised product selection.
Your targets and customers are to be presented with a product collection of your choice and promotion, a customised algorithm driven or related products personalised selection. Be sure to communicate any or all of the following points
Promotional materials
Marketing messages
Short product descriptions
Product image(s)
Sales price
Discounts / coupons.
Link the products to their details page or directly to your shopping cart system on click. When a user shows interest you will immediately boost your traffic. If you convert that traffic into a sale then you are also boosting your Conversion Ratio. Up-sell an add-on and boost your Average Transaction Value too! Win Win-Win.
#4
Social Media, Content Distribution
In my experience writing communications, press releases and article content is a cornerstone of your marketing and communications strategy. Articles and content are a fuel that drive your Blog, Email and Social Media campaigns.
Content should reflect and re-enforce your communications message, tie in with your promotional materials, provide information, advice and relevant information to, and for, your target audience.
Distributing this content correctly you will engage your audience, boost your brand awareness and contribute to your overall conversions. This is called Content Marketing
#5
Ecommerce and Inventory Management
Ensure an efficient process to managing your products, their details, images and resources. Vital to your efficiency, saving your time and money. This will better serve your suppliers, customers and your own business. Find product inventory standards that suit your business and then stick to them. Finding a routine will pay off and will give your end-users a consistent experience.
#6
Cross-Platform End-User Experiences
Utilise your inventory data, business branding, key selling points and develop your end-user experience. Target and treating each platform in its own right. Developing a cognitive user experience on a Mobile phone will differ considerably to that of a desktop machine. A tablet may blur the lines between the two.
Addressing UX on each of these platforms, and others, individually and developing a user experience for each will help maximise your conversions and give your users a better experience.
#7
Your Business Mobile App
If you can get your customer or target to download your application to their mobile device you are golden. They just bought into your brand and gave you a big 'Go Ahead!'. They now have your business in their pocket. Your business, and your brand, your communications, sales, customer services and support are all a couple of taps or gestures away.
Ecommerce Management:
the Final Word
Understanding and implementing the points raised in this article, along with a good Paid Advertising and SEO Strategy is a great start to get your Ecommerce venture performing efficiently and effectively.
Moving forward, monitoring Key Performance Indicators, performing statistical analysis and experimentation, like A/B split testing, will help you improve and refine your strategies to get the best out of your online Ecommerce venture. Adopting these strategies I trust will enable you to get more sales, leads and conversions.
Find out more about your website SEO.
Book your FREE consultation today!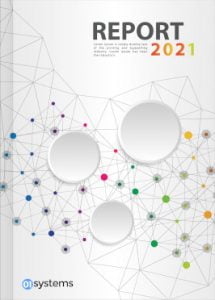 90% of website content gets no traffic from Google. 70% of small businesses do not employ an SEO strategy.
Learn how we can help improve your business online presence through SEO, content and social media.
We help create your digital footprint.