Down The
Rabbit

Hole

!

Businesses often go down the rabbit hole of marketing scams as they try to land more leads and sell faster with digital marketing.

Traditional agencies become busy chasing their tail at the cost of valuable time and resources.

The guarantee of quick results at low costs may bring in nothing but unqualified leads, trifling phone calls, and spam emails.

And, that's the point when you realise you need an experienced, agile digital marketing consultant who can drive quality traffic to your website.

You need someone who can deliver results that matter.
What Will I Learn In This Guide? 🤔
The key steps involved in hiring a digital marketing consultant
The different types of digital marketing
What consultants specialise in
You'll also learn when you should hire a digital marketing consultant
Let's get started 😎
What Is a Digital Marketing Consultant and What Do They Do?
Did you binge-watch Netflix last weekend? Or, do you usually browse posts on LinkedIn during lunch?
Maybe you didn't, but I'd bet you are bound to the digital landscape in one way or another.
The same applies to your customers too!
It is 2021, there is no excuse, you must keep the digital presence of your business in good condition.
Now, that's not the only pressure you're facing
Your competition are consistently coming up with effective marketing strategies every single day. This can put their business ahead of yours.
Wait, don't fret!
Digital marketing specialists can make highly skilled business consultants.
Source: Smart Insights
The market size of marketing consultants in the UK stands at £4bn with 17,875 businesses involved.
Now's the time for you to look at hiring a professional internet marketing consultant.
A digital marketing consultant advises and, through research and communications, delivers actionable plans on how to grow your online presence.
Digital marketing encompasses skills related to search marketing and advertising. The use of social media in campaigns. Production of content. Analysis of traffic and engagement metrics.
Typical objectives include improved lead generation and conversion rate optimisation.
Strategies a business can use to get more leads include online promotion, search engine marketing, advertising, search engine optimisation, customer experience and performance optimisation.
A digital marketing expert acts as a bridge between your business and the online world.
Their job is to raise awareness for your business's products and services.
They achieve it by identifying key performance indicators (KPIs), and by finding cost-effective ways of marketing your business.
Marketing consultants may come with specialist training, for example consumer psychology, technical marketing strategy or data analytics.
All consultants in the digital space will follow the process lifecycle that includes
Discovery communications, evaluating and gaining a full understanding of your business operations.
Planning and Development. Optimising various aspects of your business, marketing and advertising procedure.
Systems and Data Collection Management
Analysis and KPI reporting
Conversion rate optimisation through A/B split testing, customer experience metrics and feedback – including performance optimisation.
Ongoing expansion achieved through continued business awareness strategies, communications, marketing and advertising.
What are the Typical Responsibilities and Qualifications to Look for While Hiring a Digital Marketing Consultant?
Responsibilities

____________

i) Discover initiatives for retaining existing customers and engaging with prospects

ii) Conduct competitor research and create an audience persona

iii) Suggest SEO improvements and organic ways of boosting traffic

iv) Map out a content plan and research keywords

v) Recommend improvements in areas such as website design, copy, email marketing, and social media

vi) Run social media and email marketing campaigns

vii) Collaborate with the content team to create high-quality content for blogs, landing pages, whitepapers, e-books and case studies

viii) Improve keyword growth by formulating a strategy to incorporate new keywords

ix) Map digital marketing and content ROI

x) Analyse marketing metrics and determine the next course of action

Qualifications

____________

i) Bachelor's or Master's degree in marketing, communications or any related field

ii) Technical know-how of SEO and social media channels

iii) A proven track record of increasing organic traffic

iv) Ability to set and achieve SMART (Specific, Measurable, Achievable, Realistic, and Timely) goals

v) Flexibility to attend meetings and meet deadlines

vi) Must possess technical, problem-solving, and technical skills

Must-have Certifications

___________

i) HubSpot Content Marketing Certification

ii) Fundamentals of Digital Marketing Certification by Google

iii) Google Analytics Certification
What are the Types of Services a Digital Marketing Consultant Provides?
A qualified digital marketing consultant should have experience in working with small businesses, corporates, mid-scale industries as well as enterprise organisations.
They should be well aware of the best marketing strategies to implement for your business.
Combined with technical know-how, this experience helps them to understand the pulse of your business and its customers
They are then able to come up with an appropriate marketing plan that has the highest probability of success.
Be it reputation management or increasing organic traffic, a professional marketing consultant will be able to help you with engagement and conversion.
While they may specialise in an area or two, some of the most commonly offered services are:
#1
Search Engine Optimisation (SEO)
The chances are that you already heard a thing or two about Search Engine Optimisation (SEO).
An effective SEO strategy drives targeted traffic to your website from search engines (like Google).
Having the right SEO strategy in place helps you rank organically for different keywords; and this means passive, FREE traffic and lots of new leads per month for you.
Digital marketing consultants can be of tremendous help here because they utilise white-hat SEO techniques to get your site to rank higher in the SERPs.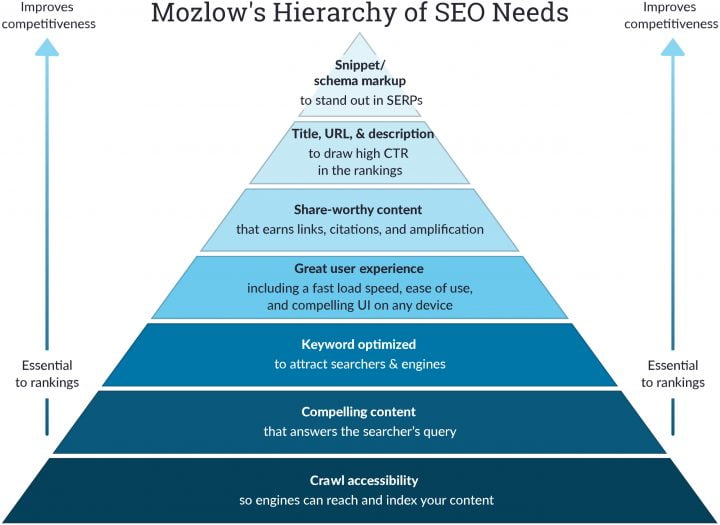 Source: Moz
Experienced SEO consultants possess technical knowledge of improving on-page optimisation metrics.
You can expect a consultant to:
Discover new keywords and optimise existing content
Create an SEO strategy to deliver maximum ROI for paid search campaigns
Track website analytics and suggest improvements
Strategise link building and drive content creation
Recommend changes for improving website traffic, DA (Domain Authority), DR (Domain Rating) and overall site health
Experienced digital marketing consultants are well-acquainted with must-have website elements.
Having worked with online businesses across several industries, they know what to have on a page, and what to avoid.
The Gomez report, according to Econsultancy, claimed 88% of online consumers are less likely to return to a site after a bad experience;
and 75% would rather leave for a competitor's site than suffer delays.
Source: Econsultancy
You can expect the consultant to raise awareness of and address:
User Experience Optimisation
Page performance and loading speed
Landing page optimisation
Create copy that converts
Manage A/B & Multivariate Testing
Branding plays a crucial role in your digital success.
That's why a digital marketing consultant ensures that your brand maintains its identity across online channels, including social media, website, emails, and so on.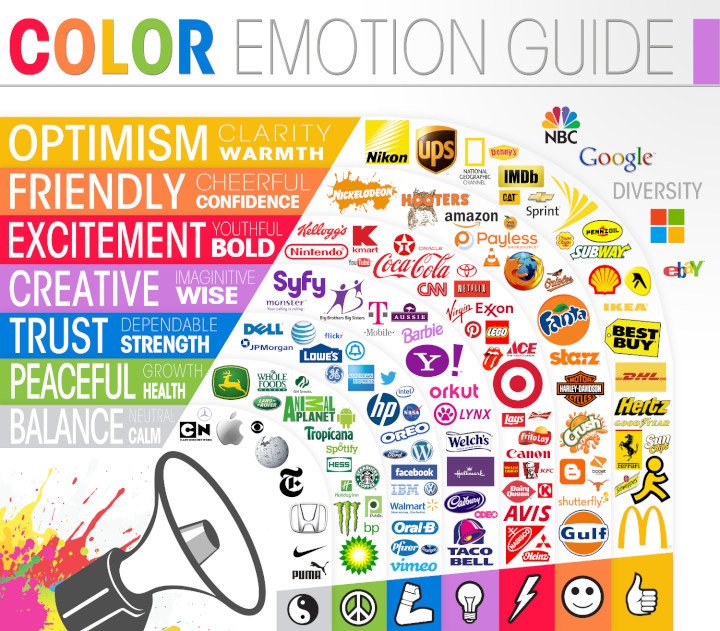 Source: The Logo Company
You can expect a consultant to make sure that different brand elements (i.e. name, logo, theme line, shape, graphics and colour) are consistent across every piece of content produced, be it for your website, blog, email or social media channels.
Content marketing involves attracting and retaining different audience segments with strategic creation and distribution of relevant and consistent content.
Experienced digital marketing consultants ace content marketing.
They help your business produce content that can be easily mapped to different stages of the buying cycle.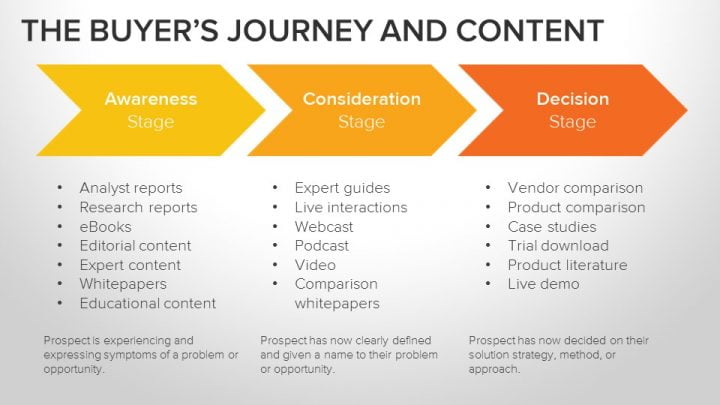 Source: HubSpot
When done right, content marketing helps you to build trust, improve retention, generate leads, boost conversion, and build authority.
Marketing consultants help you understand what kind of content to create for prospects at different levels, including top of the funnel, middle of the funnel, and bottom of the funnel.
Digital marketing consultants are often experts at Copywriting.
Copy that's optimized to teach, sell, convince and convert will improve engagement, boost sales and will add to creating a memorable brand.
Digital marketers agree that email marketing is the most effective channel when it comes to ROI.
In fact, you can expect an average ROI of $42 for every single dollar spent on email marketing.
Whether you want to reduce your churn rate, or generate leads, you would be hard-pressed to choose a better way than running email marketing campaigns.
Email marketing, along with chatbots, etc., is a component of marketing automation.
The best way to start with email marketing is to use a dedicated CRM.
Your CRM and marketing automation platform will be the home of all your email marketing activities.
Within you CRM you'll be able to track your email engagement, open rates, hard and soft bounces, A/B test results…
You'll also be able to see which campaign are working, and which are duds.
Running an online business requires you to have intimate knowledge of your business's KPI's, an online marketing consultant can help you determine what's right for your business.
Also, using these systems and platforms will deliver efficient processes for audience segmentation, lead qualification, and contact scheduling.
An experienced digital marketing consultant will able to help you with the following email marketing strategies:
Audience segmentation
Automate email campaigns
Email personalisation
Result analysis and campaign modification
Click here to learn more about email marketing automation, and how to use it to your full advantage.
#6
Paid Advertising (PPC ads)
Have you noticed adverts above the organic SERPs on Google, Bing or Yahoo?
Or perhaps you've seen ads that seem to follow you around every website you visit
In fact, I bet you've seen both ad types.
These ads follow the Pay Per Click (PPC) advertising model and are THE revenue model for many online platforms.
Professional digital marketing consultants are proficient in multiple paid advertising platforms.
They'll create and fine-tune your AdWords campaigns so your ads appear for keywords your target audiences are actively searching for.
The automated ad auction systems, employed by search engines like Google, rely heavily, along with your bid, on validity and relevance when determining which ads appear on results pages.
And digital marketing consultants can help you nail your campaigns just right.
A digital marketing consultant for hire should be able to implement the following PPC strategies:
Create customer personas
Research and brainstorm keywords
Find negative keywords
Create a killer landing page
Optimise landing pages for conversion
Adjust campaigns based on results
Be it getting more traffic for your website, increasing the number of leads and sales, or building a community around your brand;
social media marketing can be an extremely efficient way of connecting with your audience.
A social media marketing consultant will help you choose a platform based on your audience demographics.
They'll also make a social media posting schedule for your brand.
And if you stay consistent with it you'll experience a surge of new customers knocking on your door and inquiring about your services.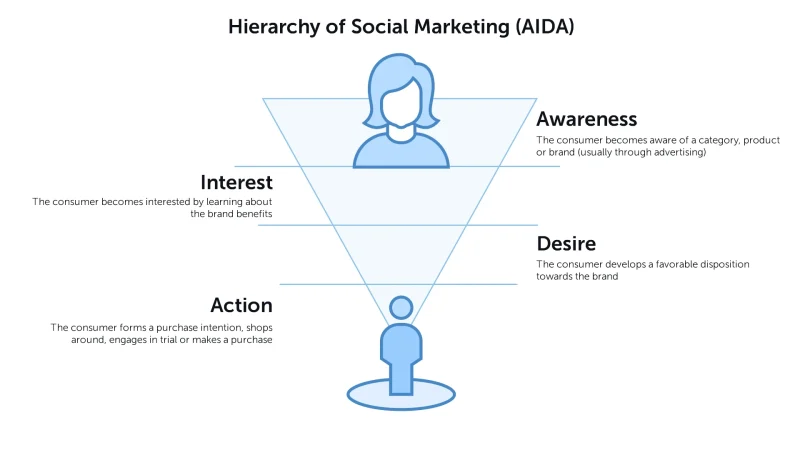 A social media marketing plan involves:
Determining objectives
Deciding which platform(s) to focus on
Optimising your profiles and pages
Boosting your presence and following
Creating a social media calendar
Creating and curating content
Social media posting
Tracking results
Ecommerce SEO, management and marketing are crucial to running an effective online shop.
Driving qualified traffic to your website and converting prospects into paying customers takes several disciplines and techniques to produce optimal results.
A professional marketing consultant that you hire should be well versed in everything it takes to build awareness, generate leads, and boost sales for any Ecommerce business, including yours!
Online marketing experts can help your Ecommerce brand:
Capture subscribers
Automate abandoned cart and reminder mails
Engage online visitors
Embrace personalisation
Product page and mobile optimisation
Analyse and forecast sales
6 Steps YOU Need to Take When Choosing a Digital Marketer to Handle Your Online Marketing
Understand this; it's going to take some time and effort on your part to pick the best digital marketer for your online business.
Gone are the days of the wild west of the web, but any consultant you hire will be crucial for improving the digital presence of your business and brand.
So you must do your due diligence and choose based on research, and not based on empty assumptions and wishful thinking.
This is crucial!
Here are 6 steps to follow whilst choosing and hiring an internet marketing professional for your online marketing needs.
#1
Identify Goals – Know the Targets You Want to Hit
The first step of building a digital marketing strategy is to conduct online research to understand what your potential clients and customers are looking for.
Depending on the nature of your business, you may need one or more services.
For example, a project may include SEO, paid advertising, content marketing and email marketing.
Talking to a digital marketing consultant will help you align your expectations.
And during this step, you'll also need to compare the prices charged by different consultants.
This will help you get an idea of the monthly spend required.
Some of the popular services that businesses consider to achieve their goals are:
Search Engine Optimisation
Reputation Management
Content Marketing
Social Media Marketing
Video Marketing
Email Marketing
The urgency of finding a marketing consultant often leads businesses to do a simple search on Google with keywords such as top marketing consultant + city.
Wait a minute!
This isn't the right way to find the best consultants to advise your business to success.
Based on the keywords you search in Google, you may be looking at consultants who rank because they spent the most money on SEO or advertising.
But that doesn't mean they'll be the best fit for your business.
And they could very well overcharge you as they can always say, "hey I rank on Google! What more proof do you need?"?
It's far better to visit different online communities, forums, Facebook groups, Twitter and LinkedIn to help you find the most suitable candidates.
Any when talkin to potential hires, ask them to share with you their previous experience and successes they've had.
This will will give you an understanding of the value they'll bring to the table based on their expertise.
#3
Read Online Reviews – Better Overprepared Than Regretting Your Decision Later
Online reviews are a goldmine you must explore when looking to hire a digital marketer for your business.
Search for them on LinkedIn or on the marketer's website. And if there aren't any, either they're hiding something or don't realize the importance of reviews for building trust online.
In both cases you want to keep looking for your next digital marketer consultants.
After you read a few reviews and decide, you should also consider:
Does the consultant have experience working with similar industries?
Do they have the technical knowledge required to carry out your projects?
Will they be open to discuss previous performance metrics such as cost per lead (CPL), returning visitors, online conversion rates, lead conversion rate, click-through rate and customer lifetime value
Are they ready to go the extra mile to help you achieve results?
#4
Ask for Case Studies – The Proof's in the Pudding!
After hand-picking several candidates from a pool of digital marketing consultants, the next step is to ask them for case studies.
Case studies are an excellent way to understand their success with previous campaigns. This lets the consultant present projects they've previously worked on.
You should also discuss how long it took to deliver results, the tools and reporting methods they used, and the kind of techniques that went into achieving the results.
#5
Carry Out a Pilot Project
Once your mind is made up on the consultant you'd like to work with, give them a pilot project before hiring them.
That way you'll be able to gauge the knowledge they can apply to help you achieve your goals.
However, before going ahead with the pilot project, you must clearly define the following:
The scope of the project
Timeframe and possible restraints
Tasks according to priority
Communication practices to be followed
Frequency of progress updates
Make it easy for the digital marketing consultant by providing him or her with the necessary details they need to do get the job done. These details are things like existing brand assets, account access for social media channels, market analysis and past performance reports.
#6
Avoid These Red Flags So You Don't Get Scammed
There are certain red flags that you should avoid while hiring a digital marketing consultant.
Red flags are:
The consultant is not willing to try different channels
The digital marketer refrains from A/B testing and is reluctant to take new initiatives
They focus on one or two online marketing strategies whereas you need comprehensive improvement
They are not willing to track revenue or produce KPI reports
Do You Really Need an Online Marketing Consultant? Yes, and Here's Why!
By now, you know the nitty-gritty of hiring an online marketing consultant.
However, do you really need to hire one?
Businesses usually hire digital marketing consultants to outsource their complete online marketing strategy or aspects of.
Typically, online marketing advisors help you define your target audience, create strategies to place your brand in front of them, and advise you how to position your business properly.
They're perfect help and support for small and medium-sized traditional businesses who want to grow online;
but also for larger companies who have the budget, and need guidance on how to spend their marketing pounds.
If you're in one of those two camps, you need to hire a digital marketing specialist.
When Should You Hire a Digital Marketer?
Today, every business needs to have a substantial digital presence.
This includes your business too.
You need a digital marketer's expert help as they have the expertise to aid you in building a robust online presence, generating and retaining leads, and boosting revenue.
Bottom line – any business struggling to improve their online presence should hire a digital marketer.
Still not sure? Ask yourself if you are facing any of the following challenges:
Are your articles or website not ranking on SERPs (Search Engine Results Pages)?
Are you facing challenges with lead generation?
Do you need to optimise your website for conversions?
Are you looking for better growth tactics with greater returns?
Do you want to convert prospects into paying customers?
Are you struggling to manage your social media channels?
Do you want to leverage email marketing campaigns?
If these pain points sound familiar, you know it's time to get out there and hire an expert digital marketing consultant.
Should You Work with a Consultant or Agency? Or Should You Employ an In-House Team?
Although hiring a new in-house head of digital marketing comes with benefits such as greater control and brand familiarity, it can also be very costly.
Considering recruitment costs, software outlays, training costs along with employee churn, salaries and legal costs – having an in-house digital marketing team can end up being a huge undertaking and at a great expense to your business.
Working with a digital consultant however, or with digital marketing agency, will yield more specialist assets for your business to benefit from.
Outsourcing your requirements also means greater flexibility.
A digital marketing partner can scale well with your business, furthermore forming a solid partnership moving forward.
It's a win-win for both parties involved.
If you already have a clear vision and goal in place, you should work with a consultant or agency to create and implement a digital marketing strategy that delivers results.
6 Tips to Remember When Working with a Digital Marketer
Here are 6 key steps to remember when hiring a digital marketer to help grow your online business.
Each step is important, so pay attention!
#1
Have Clearly Defined Goals
The first step of working with a digital marketer is to define SMART (Specific, Measurable, Attainable, Relevant, and Time-Bound) goals.
Having pre-defined goals makes it easier for you to track and measure progress.
And whether you want to optimise your landing pages or generate more leads, having pre-set goals and measuring progress constantly are key to achieving success.
After setting these goals, understand if the consultant you picked has the necessary expertise to deliver on those objectives.
That's why you need to see if the consultant has previously worked for businesses with similar challenges and target audiences.
#2
Measure Progress with Reports
So, how frequently do you want to receive updates from the marketing consultant?
Measuring progress with reports is crucial when it comes to tracking KPIs. The progress reports you can ask for include:
Monthly traffic report
Performance analysis report
Scheduled updates
Content review meetings
Weekly update meetings
Trust your consultant with the work that you have assigned.
Because, by now, you have talked to them numerous times and read their reviews.
And your trust in them gives them greater responsibility, which will translate into higher quality work for you.
Professional digital marketers are aware of the different tools used for tracking and analysing different digital marketing metrics.
For example, you can expect the consultant to use tools like Google Analytics, Facebook Business Manager, Google Tag Manager, Buffer, Ahrefs, SEMrush and Grammarly, among many others.
Businesses often want to see quick results and hence become restless in a month or two.
But, you need to be patient because it takes time for the marketing consultant to understand your unique offering, come up with a strategy, and plan things accordingly.
Digital marketing initiatives like SEO and organic traffic can take anywhere between three to six months.
So, it is better to discuss the timelines for each project before starting the work.
#5
Decide the Scope of Work
A digital marketing consultant can help your brand do well only when they are entirely aware of the scope of work.
Define your expectations, work process, and the ultimate goal at the beginning of the collaboration.
You can try answering the following questions which will help the consultant get a fair idea of the scope of work:
Frequency of progress reports
The nature of collaboration between the consultant and in-house team
Compensation model (monthly retainer or an hourly rate)
Results that you expect along with time frame
The unique value proposition of your business
Media channels to be used
Short and long-term success goals
#6
Ask the Right Questions
Asking the right questions is equally important for you to get the most out of the partnership with a marketing consultant.
These questions can be about the number of SQL, MQL, average CAL, or CPL.
Knowing the answers to these will help you gauge whether or not the consultant will be able to meet your expectations.
Hiring a Digital Marketing Consultant FAQ's
Is Digital Marketing A Good Career?
Digital marketing is a good career if you have a mix of creative and analytical mindsets. A mix of Science and Art. If you have both, digital marketing is certainly worth going after.
How do I market myself as a Consultant?
What Should I Expect from a Marketing Consultant?
How much do Digital Marketing Specialists Earn?
How do you negotiate Consulting Rates?
How much Should I Charge for a Marketing Plan?
What skills should you look for in a Digital Marketing Consultant?
In Conclusion, Should I hire a Digital Marketing Consultant?
Nowadays, online marketing is the growth engine for your business.
However, the ever-evolving digital marketing best-practices and trends can be challenging to keep up with.
So, hiring a digital marketing consultant is an excellent and COST-EFFECTIVE solution to growing your business.
We here at Orebix can work as your digital marketing consultants.
With a proven record of helping traditional businesses champion online marketing, start your journey with Orebix and let us show how we can improve YOUR online marketing.
Find out more about your website SEO.
Book your FREE consultation today!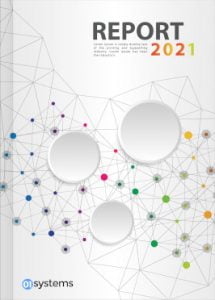 90% of website content gets no traffic from Google. 70% of small businesses do not employ an SEO strategy.
Learn how we can help improve your business online presence through SEO, content and social media.
We help create your digital footprint.